Welcome to the CAS Primary Community.
This community focuses on computing in primary schools across the UK. Invitation is open to anyone with an interest in primary computing.
The community will schedule around 6 events a year covering current issues and interest in the world of primary computing and responding to the needs of the community.

The aims of the group are to:
showcase new and innovative tools, subject areas and approaches to primary computing
respond to the community in scheduling events to support common needs
encourage community-driven cocreation and sharing of resources to support primary computing teachers
This community is run by Sarah Edmundson and Dr Jon Chippindall.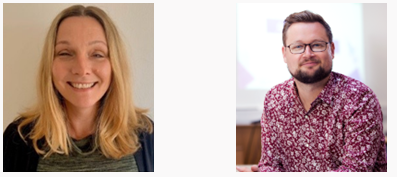 Sarah spent many years teaching in primary schools across Manchester and now works with a range of organisations to support schools develop their computing provision. Jon splits his week between teaching computing to key stage 2 at a primary school in Manchester and being Director of CAS.
Become a part of the community
Resources
Leading Primary Computing: reflections from the subject leader community
Why not also visit...
Barefoot – our partner primary focused programme provides free CPD and resources. Having trained over 90,000 teachers and reached over 3 million pupils, Barefoot's resources cover both the primary and Early Years age range.
The Computing Quality Framework - a free easy-to-use online tool that helps schools review, develop, and monitor their computing curriculum.
Stay up to date on the latest events