Welcome to the CAS Include Community.

CAS Include is a community committed to increasing diversity and inclusion in computing. We are a group of educators who are passionate about giving all students the opportunity to study computing.
The community is run by Catherine Elliott and Rebecca Franks.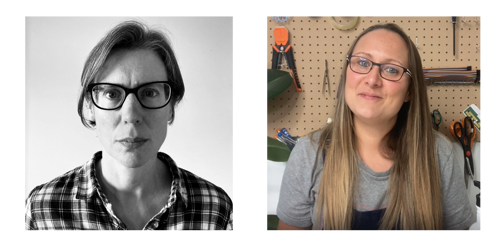 Catherine has been a member of CAS Include since 2014 and spends her days thinking about how to make computing accessible to all learners. She works for the Sheffield eLearning Service supporting schools with computing, and is one of the primary leads for the York, East & South Yorkshire Computing Hub.
Rebecca was part of the launch of CAS Include in 2012 and has been working hard on the mission ever since. She was a computing teacher for over 15 years and spent several years as part of the leadership team with responsibility for pupil premium. She is extremely passionate about making computing an inclusive space for all and is now the Co-founder of Flip Computing.


Become a part of the community
Resources