CAS Physical Computing - special guests National Quantum Computing Centre, Raspberry Pi and Micro:bit Foundation
When
16 Jan 2024
Start
16:00
End
17:00
Organised by
Peter Marshman
16:00 - Introductions and updates
16:10 - Daisy Shearer - National Quantum Computing Centre
16:30 - Lucy Gill - Micro:bit Educational Foundation (focus on Micro:bit Teach)
16:45 - Fergus Kilpatrick - Raspberry Pi Mission Space Lab
Speakers:
Daisy Shearer is an Outreach and Engagement Officer at the UK's National Quantum Computing Centre. They lead on strategy, facilitation and delivery of education, skills, and outreach to support the development of the quantum workforce in the UK and public understanding of quantum computing. Their role includes activities within informal and formal educational environments from introducing the concept of quantum physics to primary school children to skills development training for current and future quantum professionals. Before joining the NQCC, Daisy was a postgraduate researcher at the University of Surrey in experimental condensed matter physics. Their research focused on electron spin dynamics in III-V semiconductors and the development of direct-write fabrication techniques for the rapid prototyping of quantum devices for spintronics. Daisy has an MPhys (Hons) from the University of Surrey during which they completed a research year developing electro-absorption modulated lasers for telecommunications. During their time as a postgraduate researcher, they discovered a passion for science communication and education, taking part in a broad range of science communication and quantum sciences teaching activities, including the completion of a graduate certificate in learning and teaching where they particularly investigated inclusive pedagogy in undergraduate quantum science teaching. They are fascinated by how different people formulate an understanding of quantum topics and are driven to find the best ways to teach quantum topics in accessible ways in a variety of learning spaces.
Lucy Gill is responsible for product across the Foundation – both physical and digital. She steers the evolution of all the Foundation's products with particular passion for optimising user experience, educational effectiveness, accessibility and the diversity of their appeal. She has worked in the EdTech sector for over a decade across a range of STEM and literacy related products. She also volunteered for 5 years as a STEM Ambassador, running a local, weekly Digital Maker Club, introducing children to micro:bit as well as a range of other coding-related products.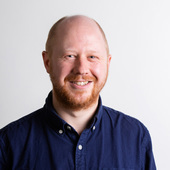 Fergus Kirkpatrick is Astro Pi Programme Manager at the Raspberry Pi Foundation, working in collaboration with the European Space Agency to engage young people in learning about digital technologies. Prior to working on Astro Pi, Fergus led the Isaac Computer Science events for the NCCE, establishing a large programme of student events and teacher CPD training.