11 July 2022
World Youth Skills Day: Playing our Part in the UN's Quality Education Goal
15th July 2022 is World Youth Skills Day. CAS is marking the occasion by highlighting some insightful resources for the community and celebrating our teachers who make learning vital skills like Computing possible for young people.
What is World Youth Skills Day?
Part of the Pre-Summit activity for the Transforming Education Summit by the UN, the day is for promoting discussion around how we can transform education and recover learning losses created by the pandemic.
This year's summit – emphasis on 'SDG-4'
This year's summit focuses on Sustainable Development Goal 4 (SDG-4) to transform education. The UN is taking stock of efforts to recover pandemic-related learning losses, looking to reimagine education systems for the world of today and tomorrow and to revitalize national and global efforts to achieve SDG-4.
What CAS and BCS are doing
We're using World Youth Skills Day as an opportunity to spread the word about our inspiring community of computing teachers. CAS members share advice and best practice on our Online Discussions, create resources and provide support to one another, making teaching and learning Computing skills more possible for everyone.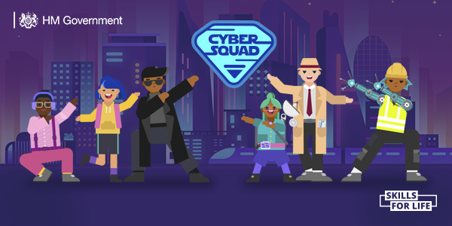 Other opportunities we've been working on to encourage digital skills include:
We recently partnered with QA to spread awareness about their Cyber Explorers initiative in collaboration with the Department for Digital, Culture, Media and Sport (DCMS), helping young people aged 11 to 14 to discover the benefits of taking Computer Science at GCSE and National 5 level and beyond.
CAS and BCS set up Barefoot Computing in 2014, empowering primary school teachers across the UK to deliver the computing curriculum brilliantly with free workshops, helpful online guides and engaging lessons. Barefoot provides the opportunity to inspire pupils to think, learn and thrive in a digital world.
The recent launch of BCS's Digital Skills Network provoked discussion between government and industry stakeholders about closing the Digital Skills gap and tackling the Digital Divide that some young people are experiencing. Here are some takeaways from the event that are so important this World Youth Skills Day:
"We are the only country in the world that has a statutory computing education from 5-16 years." Bill Mitchell, Policy Director, BCS
 "I have never known an economy more hungry for skills" Alex Burghart MP
"Teachers are having to deliver digital education. But digital is moving so quickly. The only way this is going to move forward is for industry to support the learning of teachers." Julia Adamson, Director of Education, BCS
CAS is thrilled to be marking the occasion this World Youth Skills Day and looking forward to the discussions that form around correcting learning losses sustained throughout the pandemic. We're looking forward to the September Summit and hope this signals hope for closing the digital skills gap in future.