14 December 2021
New College Swindon crowned 2020 national champions in ESports Experience
Reaching a much-anticipated conclusion, the grand final of the Digital Schoolhouse Super Smash Bros. Ultimate Team Battle 2020 saw 13 semi-finalists battle it out for a chance to become Smash Bros. Ultimate champions.
Massive congratulations go to New College Swindon who walked away with the trophy and a bumper load of prizes from Nintendo UK, SEGA, Ubisoft and Scirra including Super Mario goodies!
The global pandemic and lockdown rules forced the usual in-person event at Gfinity's London arena to be postponed and it was held virtually, with a live stream in Twitch.
Hosted by award-winning TV presenter Elle Osili-Wood, and including a discussion with panellists named below about how they landed their current role and progression into the video games industry.
In addition to answering questions from student viewers in their very own island 'studio', the panellists also addressed challenges they've come across in their career, how they overcame them and gave words of advice for future talent.
Joe Chisnall, Peter Armstrong and Mat Markovic from New College took first place out of 1,000 teams that participated in the Digital Schoolhouse esports tournament.
Mat said: "This helps with teamwork and communication; it was really fun! I was on the edge of my seat and it was intense, but good fun and I've gained a lot of skills."
Joe added: "We won – nice job team! This will be great to put on my CV."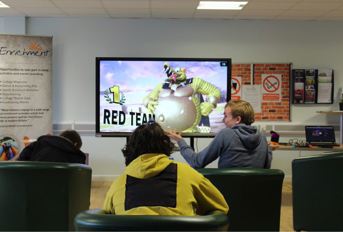 New College started running an eSports enrichment activity around 4 years ago. This includes playing various games and providing opportunities for students to apply to be players. Students also get to develop soft skills in such roles as social media manager, event manager, coaches, so this was also a student managed tournament.
The internal league system allowed for a selection of players from the College for the Digital Schoolhouse Super Smash Bros. Ultimate Team Battle.
The tournament has had a huge impact on students and life at the college, with increased attendance and retention. The college now run the BTEC qualification in eSports and are investing in a specialist eSports lab, where the winning trophy will take pride of place!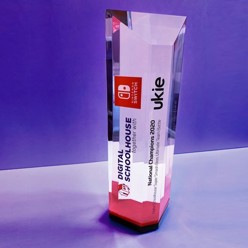 Assistant curriculum manager for business, computing and travel tourism Tony Gilbert said: "They have worked incredibly hard and are deserved winners and overcome some tough opponents on the path to the grand finale.
Esports is more than just 'playing games', it really is about developing vital life skills such as communication, teamwork, problem solving and resilience. The guys demonstrated those throughout the whole tournament."
DigitalSchoolhouse.org.uk say about the tournaments "Proven to enhance students' practical and soft skills development through first-hand experience in real job roles, the junior and senior tournaments enable aspiring young people to immerse themselves in the exciting world of games whilst increasing their engagement in computing and careers education at the same time."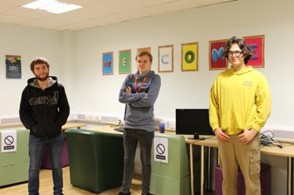 Find out more about the next challenges here: https://www.digitalschoolhouse.org.uk/esports