BOOK YOUR TICKET HERE FOR THE 2016 National CAS Conference

2016 CAS Annual Teacher Conference

18 June
 "I felt inspired and ready to face the teaching Computing world again."

"The speakers were great and very helpful. They met my objectives and I came away with loads of resources and ideas to take back into my school"
The

VENUE
University of Birmingham, Computer Science Building
The

 

DATES
Friday 17th June 6pm - 10.30pm Reception

Details of the pre-conference meet-up activity will be published soon
Saturday 18th June 9am-5pm Conference Day

The

 

PROGRAMME
Friday June 17th
Details of the pre-conference meet-up activity will be published soon
Saturday June 18th
The conference will have its usual mix of plenary sessions, over 40 different workshops, the opportunity to network and take home practical examples of lessons and other resources that you can use in your classroom. There are sessions for both primary and secondary teachers of computing.
 For Example:
Primary Control of Physical Systems! A friendly alternative to the dusty corner of the ICT cupboard

Computing through Mathematics .. a way to develop higher order thinking skills

Pedagogy in Primary computing

MicroPython for the Micro:Bit for Absolute Beginners

"Phish 'N' Chips" – Cyber Security CPD for Teachers

Observation as a Primary Concept for the Computational Thinker

Making Music with your Micro:Bit

Computational Thinking and Digital Literacy

Encouraging Responsibility Online Through a Text-Based Adventure Game

Equipping Primary Teacher to Let Go

Assessing Computational Thinking Skills & Programming Constructs

…..and a whole lot more!



Guest

 
SPEAKERS
Conrad Wolfram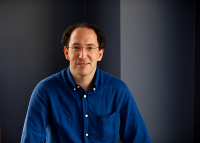 We are excited to welcome Conrad Wolfram to the CAS conference this year.  Conrad Wolfram has been a prominent proponent of 'Computer-Based Math'- a reform of mathematics education to make greater use of information technology and is the founder of www.computerbasedmath.org.  Conrad will present arguments for the connections between Maths and Computing and the relevance for us all in our classrooms
Conrad Wolfram, physicist, mathematician and technologist, is strategic director and European co-founder/CEO of the Wolfram group of companies. Described as the place where "Computation meets Knowledge" and "The Math Company", the Wolfram Group specializes in pushing boundaries at the intersection of computation, data science, maths, and knowledge, including making Mathematica software, the Wolfram|Alpha knowledge engine (powering knowledge answers for Apple's Siri), the Computable Document Format (CDF) standard and Wolfram Language. All Wolfram technology is now being hybridised to the cloud, including providing private computation cloud installations.
Conrad is also a leading advocate for a fundamental shift of maths education to be computer-based and founded computerbasedmath.org (CBM) to drive implementation of the change. The movement is now a worldwide force in re-engineering the STEM curriculum with early projects in Estonia, Sweden and across Africa.
Conrad regularly appears in the media and as a keynote speaker on subjects ranging from the future of the web to 21st century education. He holds degrees in natural sciences and maths from University of Cambridge, UK
David Malan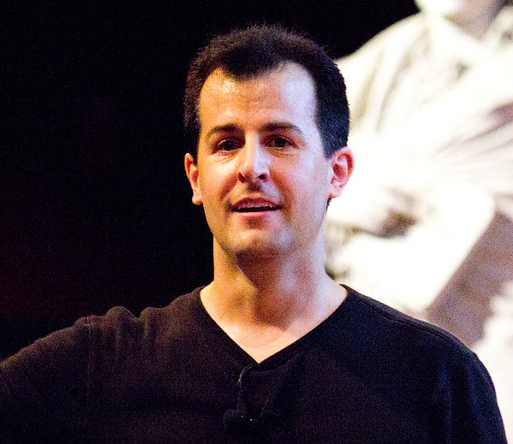 David J. Malan is Gordon McKay Professor of the Practice of Computer Science in the School of Engineering and Applied Sciences and a Member of the Faculty of Education in the Graduate School of Education at Harvard University. He received his A.B., S.M., and Ph.D. in Computer Science from the same in 1999, 2004, and 2007, respectively. He teaches Computer Science 50, otherwise known as CS50, which is Harvard University's largest course, Yale University's largest course, and edX's largest MOOC. He also teaches at Harvard Extension School and Harvard Summer School. All of his courses are available as OpenCourseWare.  His research in graduate school focused primarily on cybersecurity and computer forensics. His more recent publications focus on instructional technologies and pedagogy.
We are thrilled that David can take time out of his busy schedule to present at the CAS conference this year
The Workshop Speakers
In addition, there will be over 40 presentations and workshops from some of our many CAS Master Teachers and other experienced practitioners keen to share their knowledge and understanding with us.

Local 

ARRANGEMENTS
For all travel and accommodation details please follow this link:  Local information, i.e. hotels, travel etc. 
What

 

DOES IT COST?
£40
NB.  Only payment by credit card can be accepted.
Any

QUESTIONS?
For further information email: casconf16@computingatschool.org.uk

CAS Conference 2016 DRAFT Programme Schedule
Saturday 18th June
Time
Title
Speaker(s)
8:00 AM
Registration
9:00 AM
Welcome
Simon Humphreys
9:15 AM
This is how we do it in primary
Jane Waite
09:50 AM
TBC
Conrad Wolfram
10:40 AM
BREAK
11:10 AM
WORKSHOPS SESSION 1
11:10 AM
1
Research 1
Sue Sentance
KS1
KS2
KS3
KS4
KS5
11:10 AM
5
The Wolfram Language in the classroom - a rapid tool for cross curricula programming
Robert Cook
KS1
KS2
KS3
KS4
KS5
11:10 AM
9
Tenderfoot
Roger Davies, John Woollard
KS1
KS2
KS3
KS4
KS5
11:10 AM
13
Primary control of physical systems! A friendly alternative to the dusty corner of the ICT cupboard.
Peter Gaynord
KS1
KS2
KS3
KS4
KS5
11:10 AM
17
Bridging Mathematics and Computer Science with Haskell
Ian Benson
KS1
KS2
KS3
KS4
KS5
11:10 AM
21
Making music with your micro:bit
Simon Johnson
KS1
KS2
KS3
KS4
KS5
11:10 AM
25
Pedagogy in Primary Computing
Ben Davies
KS1
KS2
KS3
KS4
KS5
11:10 AM
29
MicroPython for the Microbit for Absolute Beginners
Clifford French
KS1
KS2
KS3
KS4
KS5
11:10 AM
41
Digital Literacy: do pupils share knowledge through social media?
Rob Blair
KS1
KS2
KS3
KS4
KS5
11:10 AM
33
Scratch-ing the surface of GPIO
Cat Lamin
KS1
KS2
KS3
KS4
KS5
11:10 AM
36
"Phish N' Chips" - Cyber Security CPD for Teachers
John Palmer
KS1
KS2
KS3
KS4
KS5
11:50 AM
CHANGE OVER
12:00 PM
WORKSHOPS SESSION 2
12:00 PM
2
Research 2
(Sue)
KS1
KS2
KS3
KS4
KS5
12:00 PM
6
The Wolfram Language in the classroom - a rapid tool for cross curicula programming
Robert Cook
KS1
KS2
KS3
KS4
KS5
12:00 PM
10
Tenderfoot
Roger Davies, John Woollard
KS1
KS2
KS3
KS4
KS5
12:00 PM
14
Computer Science Trainee Teachers: The Next Generation
Stuart Davison
KS1
KS2
KS3
KS4
KS5
12:00 PM
18
CAC - Geomlab and functional programming
Mike Spivey
KS1
KS2
KS3
KS4
KS5
12:00 PM
22
ISPY: Push Button interactive python
Dave White
KS1
KS2
KS3
KS4
KS5
12:00 PM
26
Robots and Physical Computing
Nicholas Hughes
KS1
KS2
KS3
KS4
KS5
12:00 PM
30
How brilliant is the BBC micro:bit?
Stuart Ball
KS1
KS2
KS3
KS4
KS5
12:00 PM
39
Computational Thinking and Digital Literacy
Jason Budge
KS1
KS2
KS3
KS4
KS5
12:00 PM
34
Keep Calm and Learn Java Script with the BBC micro:bit
Shahneila Saeed
KS1
KS2
KS3
KS4
KS5
12:00 PM
37
It's all about the Network!
Duncan Maidens
KS1
KS2
KS3
KS4
KS5
12:45 PM
LUNCH
1:45 PM
WORKSHOPS SESSION 3
1:45 PM
3
Research 3
(Sue)
KS1
KS2
KS3
KS4
KS5
1:45 PM
7
The Wolfram Language in the classroom - a rapid tool for cross curicula programming
Robert Cook
KS1
KS2
KS3
KS4
KS5
1:45 PM
11
Making the most of the BCS Certificate?
Sue Sentance
KS1
KS2
KS3
KS4
KS5
1:45 PM
15
Squaring the circle: Using C++ to teach programming and key Computer Science concepts.
Phil Gardner
KS1
KS2
KS3
KS4
KS5
1:45 PM
19
Computing through Mathematics...a way to develop higher order thinking skills
Joanne Hodge
KS1
KS2
KS3
KS4
KS5
1:45 PM
23
Maths through Computing: ideas and resources
Pete Dring
KS1
KS2
KS3
KS4
KS5
1:45 PM
27
Observation as a primary concept for the computational thinker
Meurig Beynon
KS1
KS2
KS3
KS4
KS5
1:45 PM
31
Engaging Year 7s with Programming through MicroPython on the BBC micro:bit
David Ames
KS1
KS2
KS3
KS4
KS5
1:45 PM
43
Encouraging Responsibility Online through a Text-Based Adventure Game
Melanie Dennig
KS1
KS2
KS3
KS4
KS5
1:45 PM
35
Effective Pair Programming - Practical advise in how to successfully get students collaborating
James Franklin
KS1
KS2
KS3
KS4
KS5
1:45 PM
38
Assessing computational thinking skills & programming constructs
Phil Bagge, Les Carr
KS1
KS2
KS3
KS4
KS5
2:25 PM
CHANGEOVER
2:35 PM
WORKSHOPS SESSION 4
2:35 PM
4
Research 4
(Sue)
KS1
KS2
KS3
KS4
KS5
2:35 PM
8
Python in the transition years
Ben Stradling
KS1
KS2
KS3
KS4
KS5
2:35 PM
12
Taking Kodu Further - Building a Games Machine
Phil Anley
KS1
KS2
KS3
KS4
KS5
2:35 PM
16
How to make your Key 3 Computing Course Fun
Darren Travi
KS1
KS2
KS3
KS4
KS5
2:35 PM
20
Python's music to my ears!
Ilia Avroutine
KS1
KS2
KS3
KS4
KS5
2:35 PM
24
micro:bit - Route & STEM
Daniel Toms
KS1
KS2
KS3
KS4
KS5
2:35 PM
28
Equipping primary teachers to let go
Steven Gibson
KS1
KS2
KS3
KS4
KS5
2:35 PM
32
Python programming in Minecraft on the Raspberry Pi
Sarah Zaman
KS1
KS2
KS3
KS4
KS5
2:35 PM
44
Increasing performance through active movement and outdoor learning
Pete Marshman
KS1
KS2
KS3
KS4
KS5
2:35 PM
42
Abstraction, Inspection and Debugging (AID)
Dharini Krishnamoorthy
KS1
KS2
KS3
KS4
KS5
2:35 PM
40
 Maths through Scratch

 Seamus O'Neill



KS2
KS3
KS4
KS5
3:15 PM
BREAK
3:40 PM
TBC
David Malan
4:25 PM
Computing Across the Curriculum - Summary
Miles Berry
5:00 PM
Closing Remarks
Simon Peyton Jones
5:15 PM
CLOSE